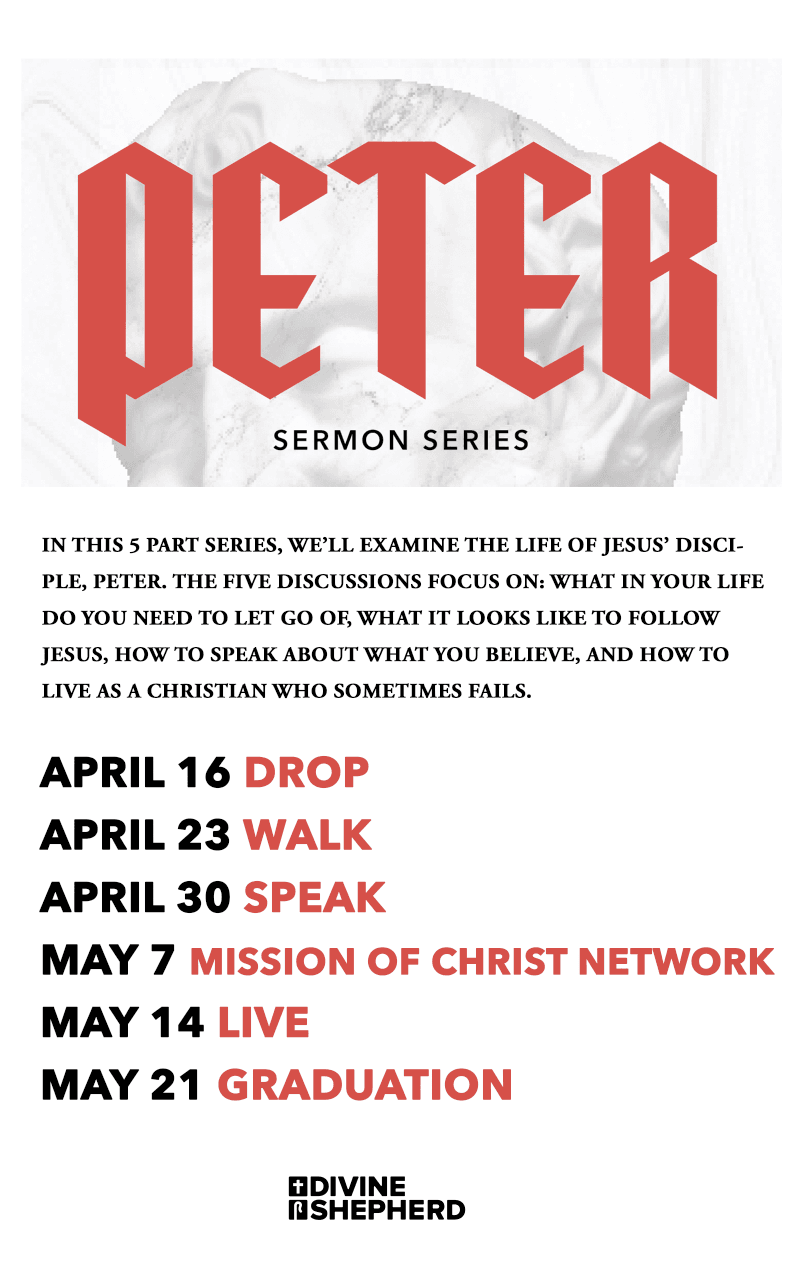 Each week we'll have a Peter Sermon Series Handout recapping the week with reflection questions. Download the PDF from each week here:
Want to study deeper? Access the 1 Peter Study from CPH.
From Easter to Pentecost, we will be using video clips for a sermon series on "Peter" from Right Now Media. You may access the entire video series and much more through your free account by clicking on the button below.