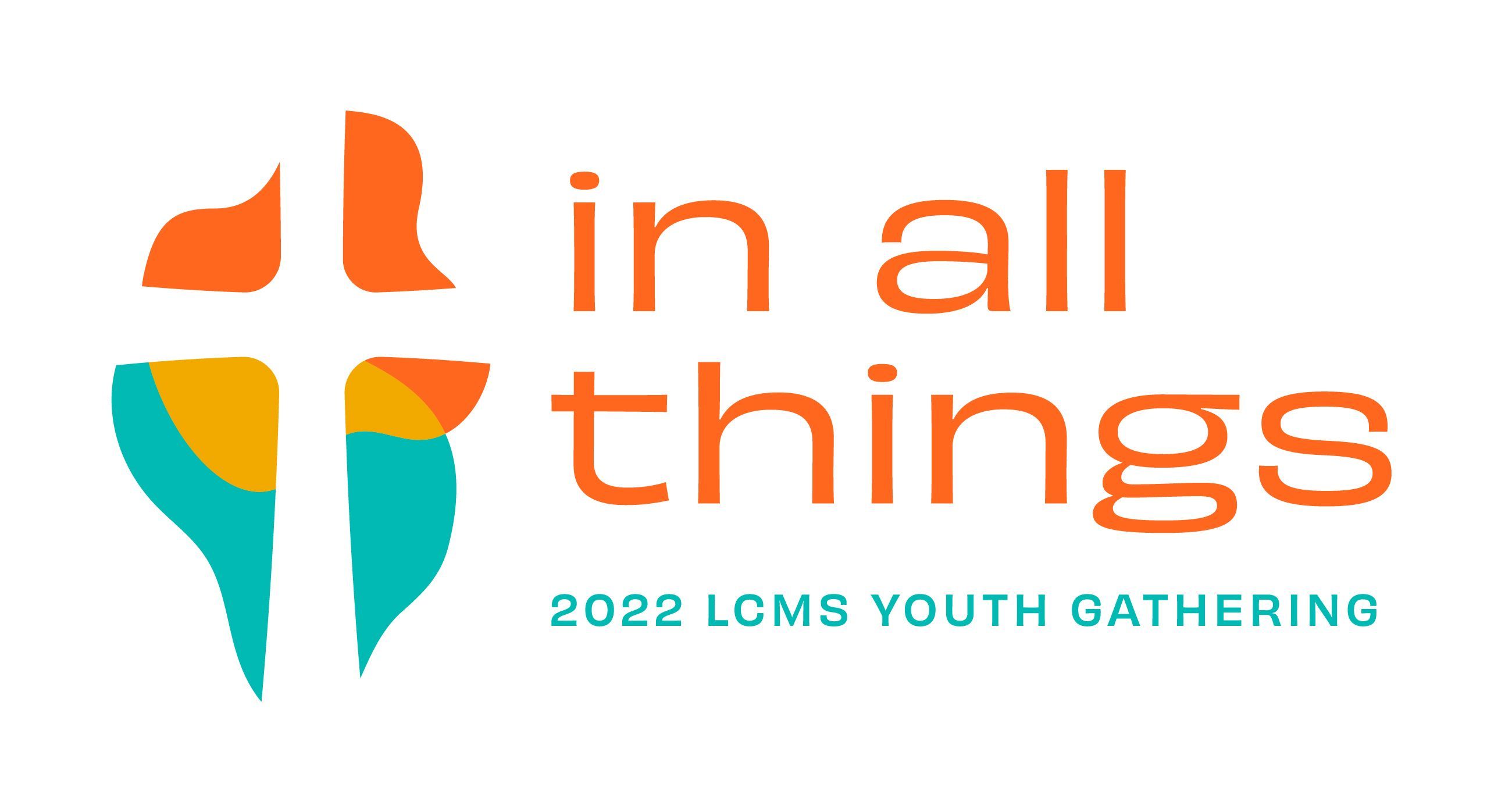 Registration for the 2022 LCMS Youth Gathering is now closed. 
The LCMS Youth Gathering is held once every three years at a city around the country and brings together 20,000+ high school youth from around the country and even the world! The Gathering will take place July 8-15, 2022 (including travel dates) and will be held in Houston, Texas. Youth entering high school to seniors who will have just graduated are eligible to attend. 
We'll have a year full of fundraisers, group building activities and pre-Gathering Bible Studies to help us prepare for our time in Houston! The Gathering theme is In All Things based on Colossians 1:15-20. 
Estimated Payment Schedule: 
By October 1: $200 non-refundable deposit
By December 1: $300 payment needed 
By February 1: $300 payment needed 
By April 1: $300 payment needed 
By June 1: $300 (this amount may vary based on final costs which will be determined as we get closer to the event next Spring.)
Total: $1,400

Remember: This payment schedule is if you're paying 100% out of pocket and doesn't include congregational support or fundraisers! 

The more fundraiser you work - the more you can earn to offset your total trip cost! If you'd like to make a payment using fundraised money, please fill out a "Use of Fundraised Money" Form, which you can get from Spencer!

Payments can be made in person via credit card, cash or check. Please make checks payable to Divine Shepherd Lutheran Church with National Youth Gathering in the memo line. 
Adult Leader Applications Due October 1
Adult Leader's are needed to provide the best gathering experience for the High School Youth. They play a critical part in the overall gathering experience by shepherding a group of youth and investing in their lives, even before and after the gathering. Adult Leader applications are now available by clicking here.
The final number of adults needed will be dependent on the number of youth signed up to attend the gathering and based on the male to female ratio. Adult Leaders are not simply chaperones, but there to uplift and encourage the youth before, during, and after the gathering, which often means sacrificing their own needs, wants, and desires for the best interest of the group. Have questions? Email Spencer Owen, Director of Youth Ministry and Divine Shepherd's Primary Adult Leader, by clicking here.