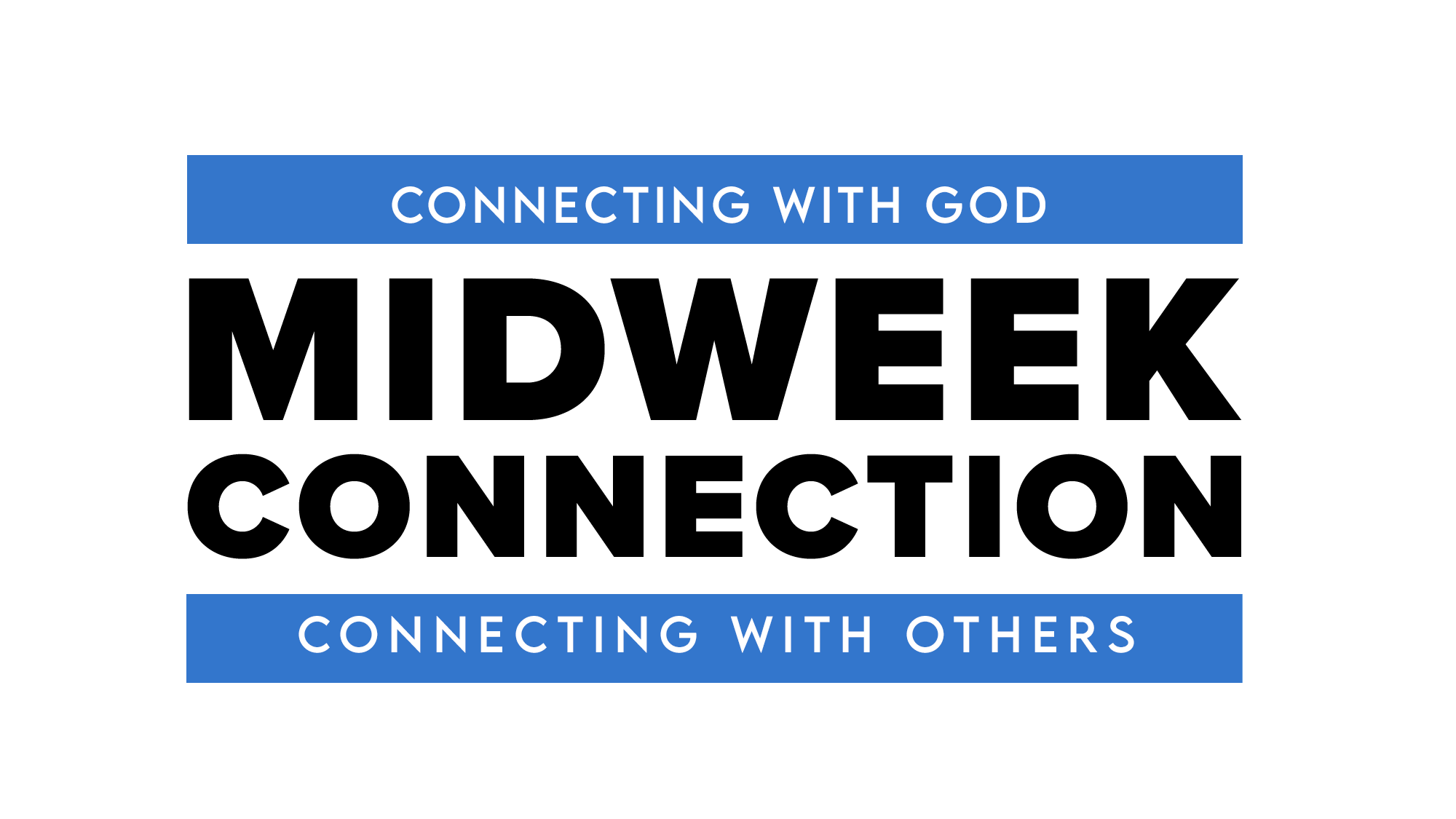 Midweek Connection Class Offerings and Schedule
We invite you to join our church family on Wednesday nights at Divine Shepherd for Midweek Conneciton. Our focus will be on CONNECTIONS; connections first and foremost with God and His Word and also connections between each other. There will be something for EVERYONE!
SCHEDULE
- 5:00 - 6:00pm Meal (in the gym)
- 6:15 - 6:25pm Opening in the Sanctuary (all ages)
- 6:30 - 7:30pm Midweek Connection Classes and Activities
---
CLASS & ACTIVITY OFFERINGS
- Midweek Connections Bible Classes for Kids (3yrs - Fifth Grade)  
- Midweek Connections Middle School Confirmation Class (Sixth through Eighth Grade)
- Midweek Connections High School Youth Group & Bible Study
- Adult Bible Study -  Exposing the Darkness with Pastor Mark
- Parenting Bible Study - Intentional Parenting with Tim & Joan Nordquist
- Women's Bible Study - Seamless, Understanding the Bible as One  Complete Story with Jenny Darr
- Men's Bible Study - with Ken Mar & Alan Eschmann
- Chancel Choir
- Handbell Choir (4th-8th Grader at 5:00 - 5:30pm, Adult time TBD)
The Nursery will also be available for children who can sit up by themselves (about 6 months old) through 2 year olds.
---
MEALS
We will be offering a hot, homemade catered meal each week.  Don't like what will be served?  Feel free to bring your own dinner (picnic style, drive-thru, etc.) and still enjoy the fellowship of your Divine Shepherd friends around a table in the gym.  
Sign up to eat a delicious meal provided by Patricia's Catering.  Choices will change weekly and a sign up is needed each week.  Dinner rolls, desserts, and drinks are also included.

Prices are $8 for adults, $5 for children who are 5-10 years old and kids 5 and under can eat for free.

September 8 Meal Options:
- Pot Roast with Scalloped Potatoes or
- Beefy Lasagna with Garden Salad

Please register before 9am on Monday, September 7. Thank you.