Summer Programs at Divine Shepherd
Let's Go!
Join us this summer for VBS or any/all of our day camps! All classes offer a caring Christian environment, and are designed to maximize engagement and learning in a fun way.
Need-to-Knows:
+ Program enrollment is based on the grade your children will be in this Fall (2019)
+ Some class sizes are limited
+ Classes will be active! Please wear comfortable clothes
+ All activities start at Divine Shepherd - 15005 Q St
---
Vacation Bible School
A week-long blowout event in June for 4 yr/old - 5th grade!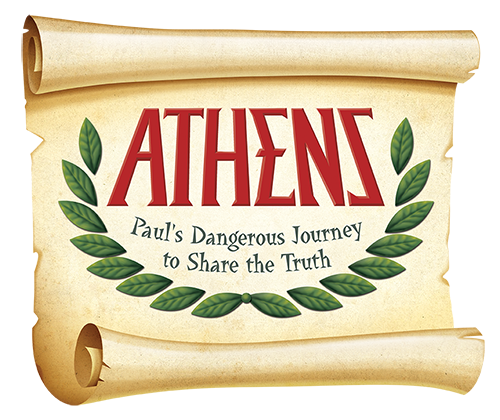 Join us in Athens, where we'll explore what missionary life was like for Paul. You'll create cool projects in the Marketplace, laugh as you play Bible-times games, visit with Paul, and eat some interesting food. Plus, you'll meet lots of new friends!
T-shirt included!
*All children must be toilet trained to attend.

---
Volunteers:
Please consider joining us this summer as a volunteer helper. Email Trish and she will gladly put you to work!
Cancellations:
If you cancel at least one week prior to the start of the program we will refund your payment. If you cancel less than one week of the program start, we will not be able to refund your money. Please let us know as soon as you can of any changes to your registration.
---
Bible Camps
Short, themed activity days throughout the summer.
Click on the camp icon to register online.
Scroll all the way through to see activities for everyone, Preschool/Kindergarten, and 1st-5th Grades.

Camps for All Ages
Movie Night - June 14

6pm | FREE
All Ages Welcome
Come join us in your pjs for hot dogs, chips, nachos and popcorn to watch the LEGO Movie 2: The Second Part.
*No sign-up or registration - just come and enjoy

6-8:30pm | $30 Individual or $75 Family of 3+
All Ages Welcome
Find out what the Bible says about Creation, Dinosaurs and Noah's Flood. One night, hear Brian Young, Biblical creationist, speak on this topic as well.

Movie Night - August 9

6pm | FREE
All Ages Welcome
Come join us in your pjs for hot dogs, chips, nachos and popcorn to watch a family friendly movie.
*No sign-up or registration - just come and enjoy
Preschool & Kindergarten Camps
Camps for 1st - 5th Grades
---
Questions/Comments/Concerns - Talk to Trish Reinbold, Director of Children's Ministry
(402)895-1500