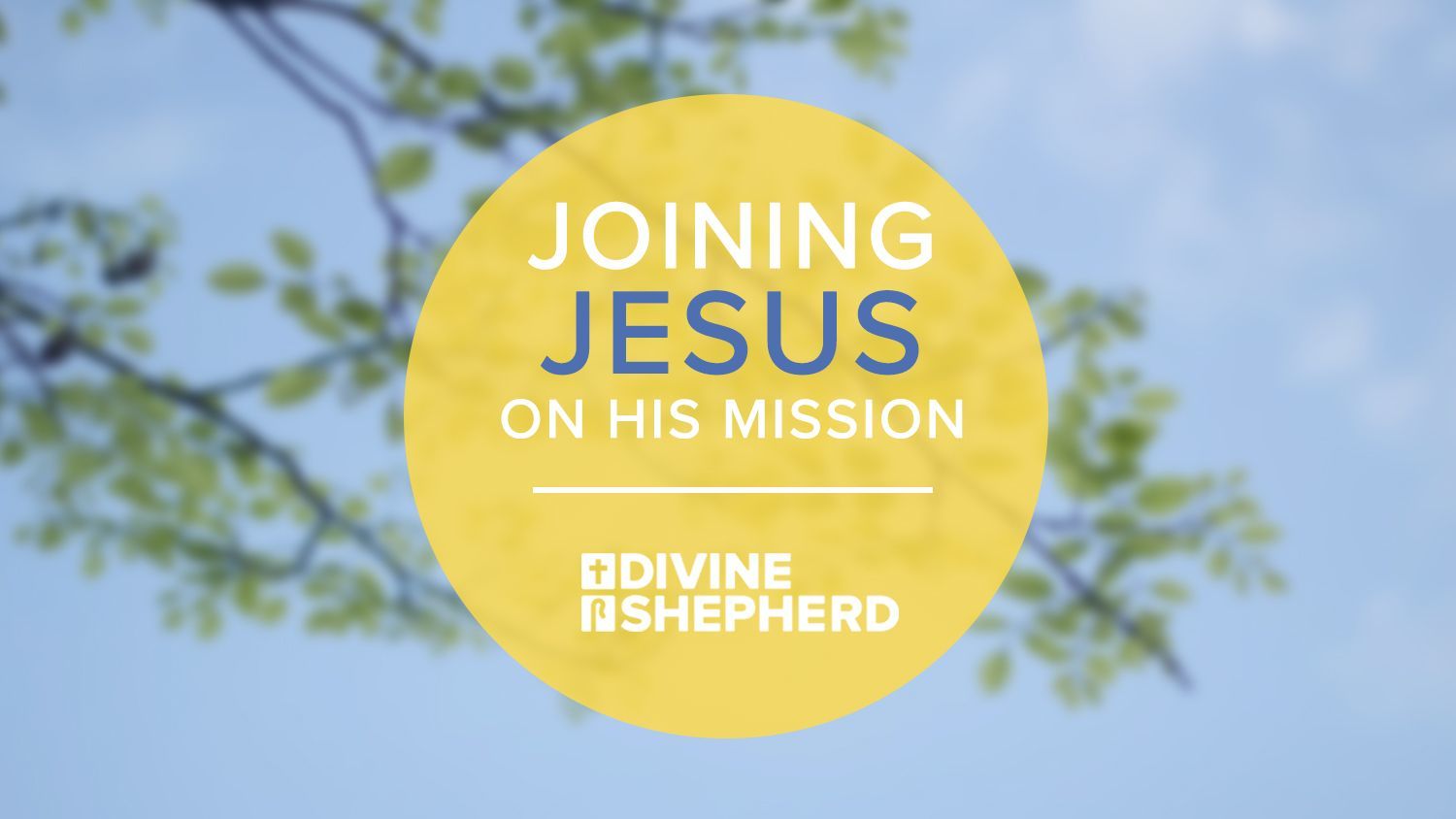 What is Joining Jesus?
Jesus is on a mission to redeem and restore all people to himself.  As those who have been redeemed by our Savior, we are called to share his love with our neighbors.  We do this by seeking, recognizing and responding to opportunities to get to know our neighbors and to love them! 
Joining Jesus is easier than you think.  It starts with simple practices like talking with people and doing simple acts of help and kindness.  As we do this, our relationships grow and we get to enjoy people, listen to them and step into opportunities to share God's love and truth with them.
Joining Jesus is a lifestyle presented in the book "Joining Jesus on His Mission: How to Become an Everyday Missionary", by Pastor Greg Finke.  Pastor Finke is guiding our congregation as we are being discipled by Jesus on our missionary journey.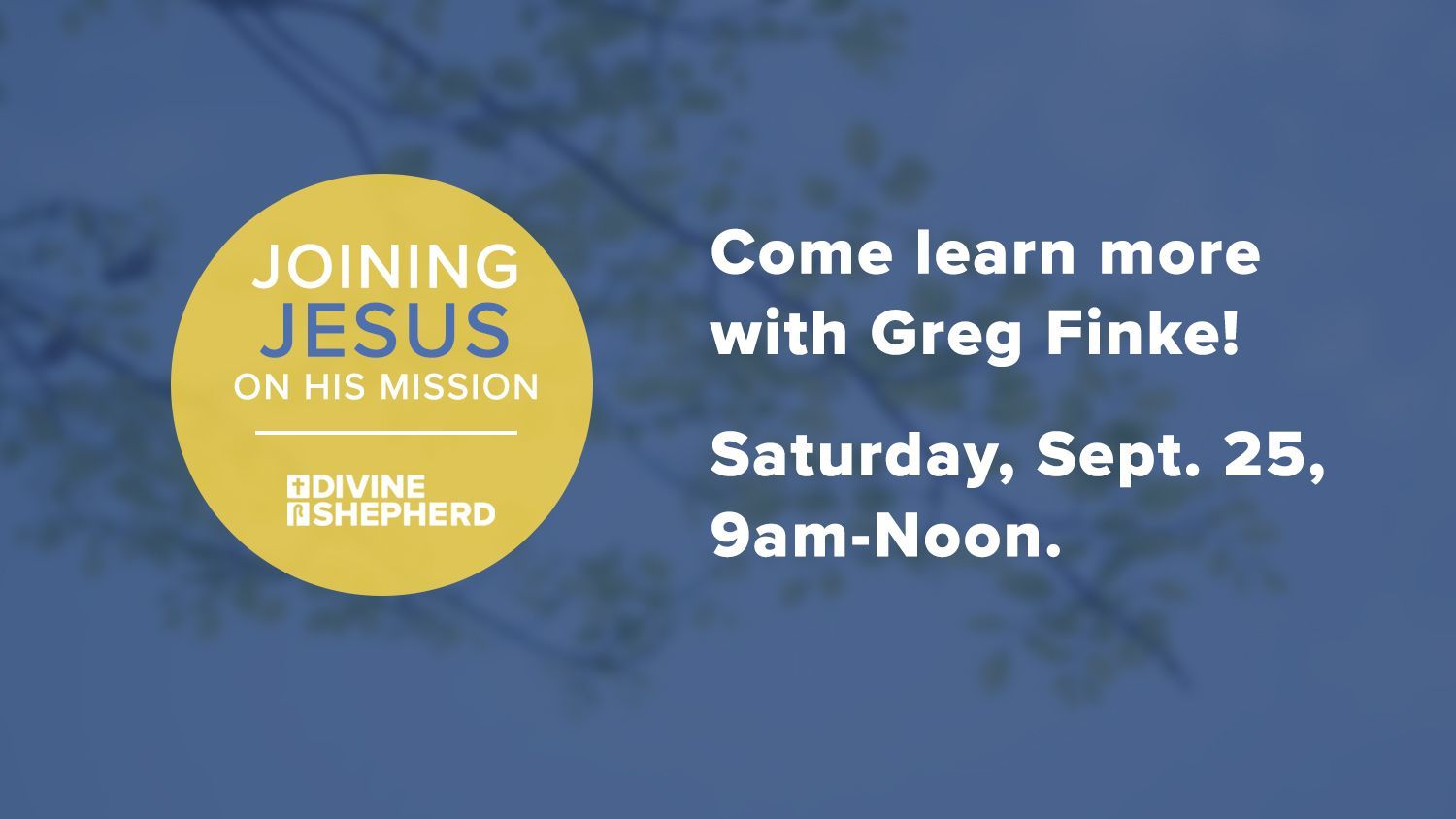 How Can I Get Involved?
1.  Join a Missional Community.  This fall, Divine Shepherd is forming small groups of mission-minded believers who will meet regularly to share their stories, to learn from Jesus in his Word, and to pray for one another.  These "everyday missionaries" then take their insights into their lives each day as they seek opportunities to show Jesus' love to their neighbors.
If you're interested in joining a missional community, you can sign up here.
2..  Buy the book.  Divine Shepherd has a limited number of copies of the book, "Joining Jesus on His Mission: How to Become an Everyday Missionary".  You can purchase one at the church office for $10.  Or, you can order one here.