Thank you for your patience! Registration for VBS is now open. Register for Camps on the Calendar Page.

Summer Programs at Divine Shepherd
Let's Go!
Join us this summer for VBS or any/all of our day camps! All classes offer a caring Christian environment, and are designed to maximize engagement and learning in a fun way.
Scroll all the way through this page so you don't miss any fun!
Need-to-Knows:
+ Program enrollment is based on the grade your children will be in this Fall (2018)
+ Some class sizes are limited
+ Classes will be active! Please wear comfortable clothes
+ All activities start at Divine Shepherd - 15005 Q St
---
Vacation Bible School
A week-long blowout event in July for Pre-K - 5th!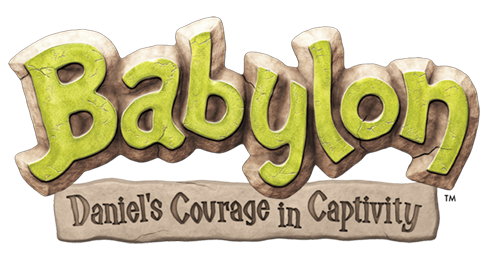 Join us in Babylon, where we'll explore what life was like for Daniel and his friends, captives in a strange land. You'll craft cool projects in the Marketplace, laugh as you play Bible-times games, visit with Daniel, and eat some interesting food. Plus, you'll meet lots of new friends!
T-shirt included!
*All children must be toilet trained to attend.

---
Volunteers:
Please consider joining us this summer as a volunteer helper. We need all the help we can get to make this an amazing experience for the kids! To signup as a volunteer, please email Trish and she will gladly put you to work!
Cancellations:
If you cancel at least one week prior to the start of the program we will refund your payment. If you cancel less than one week of the program start, we will not be able to refund your money. Please let us know as soon as you can of any changes to your registration.
---
Bible Camps
Short, themed activity days throughout the summer!
Camps for 1st Grade+
---
Preschool & Kindergarten Camps
5 Senses Camp - June 11-15

5 Senses Camp
June 11 - 15 (5 Days)
9 - 11:30am
Cost: $50

This is the perfect camp for your child(ren) to explore their five senses. We will use our senses to do art, experiments, exploring and much more!

Cooking Camp - July 9-13

Cooking Camp
July 9 - 13 (5 Days)
9 - 11:30am
Cost: $50

This is an interactive class where your chil(ren) will learn to follow recipes, try new foods and/or cooking utensils and make various types of recipes. It will be lots of fun!

LEGO Building Camp - July 30-31

LEGO Building Camp
July 30 - 31st (2 Days)
9 - 11:30am
Cost: $20

This is an exciting day camp in which your children will build Bible scenes out of Lego bricks and other building materials. We will take pictures of the scenes to make a Bible story movie.
---
Questions/Comments/Concerns - Talk to Trish Reinbold, Director of Children's Ministry
(402)895-1500