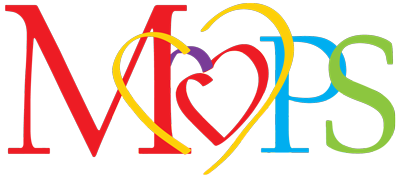 Welcome Preschool Moms!
About MOPS
The basic principle of our MOPS group at Divine Shepherd Lutheran church is to welcome all women as fellow moms who are trying to raise their child(ren) to the best of their ability. We are here as a network to help each other navigate this ever changing world as mothers!
Being a mom is what brings us together. MOPS allows us to build a community and develop friendships with other moms in our area.
New to MOPS?
Here is some of what you can expect during our time together. You will:
~ Receive some practical help. We offer speakers and activities to give you practical tools and insights for things that are important to you.
~ Have personal mentoring available. Mentor moms - who have been through it all - have great advice and a willing ear.
~ Have plenty of time to chat with other moms.
~ Get creative with some fun crafts.
Childcare - MOPPETS
While you are enjoying your time with other moms your child(ren) are cared for by our MOPPETS workers. Our MOPPET workers are all trained childcare workers who have age appropriate activities for your kid's to participate in while you are away from them.
Join Us!
We meet twice a month - Friday morning from 9-11:15 am!
Location - Usually the Trinity Center, lower level
You can expect - great speakers, fun activities and great teaching.
We would love for you to be a part of MOPS at Divine Shepherd. If you are interested in joining or have questions, please contact Divine Shepherd.
Check the Church Calendar for meeting dates.